140% increase in Sign-in and Sign-up rates within two months of launching modal overlay.
Leveraging user data for advertising and diversifying the BBC commercial arm portfolio for new and emerging platforms.
"When you start to sign people in, and you have a first-party database relationship with them as well as moving people through the funnel of subscription revenue, that's helpful for your advertising outlook.

Jim Egan, CEO, BBC Global News
1.4 Billion
page views, per month
33 Million
video views, per month
based on November 2020 audience figures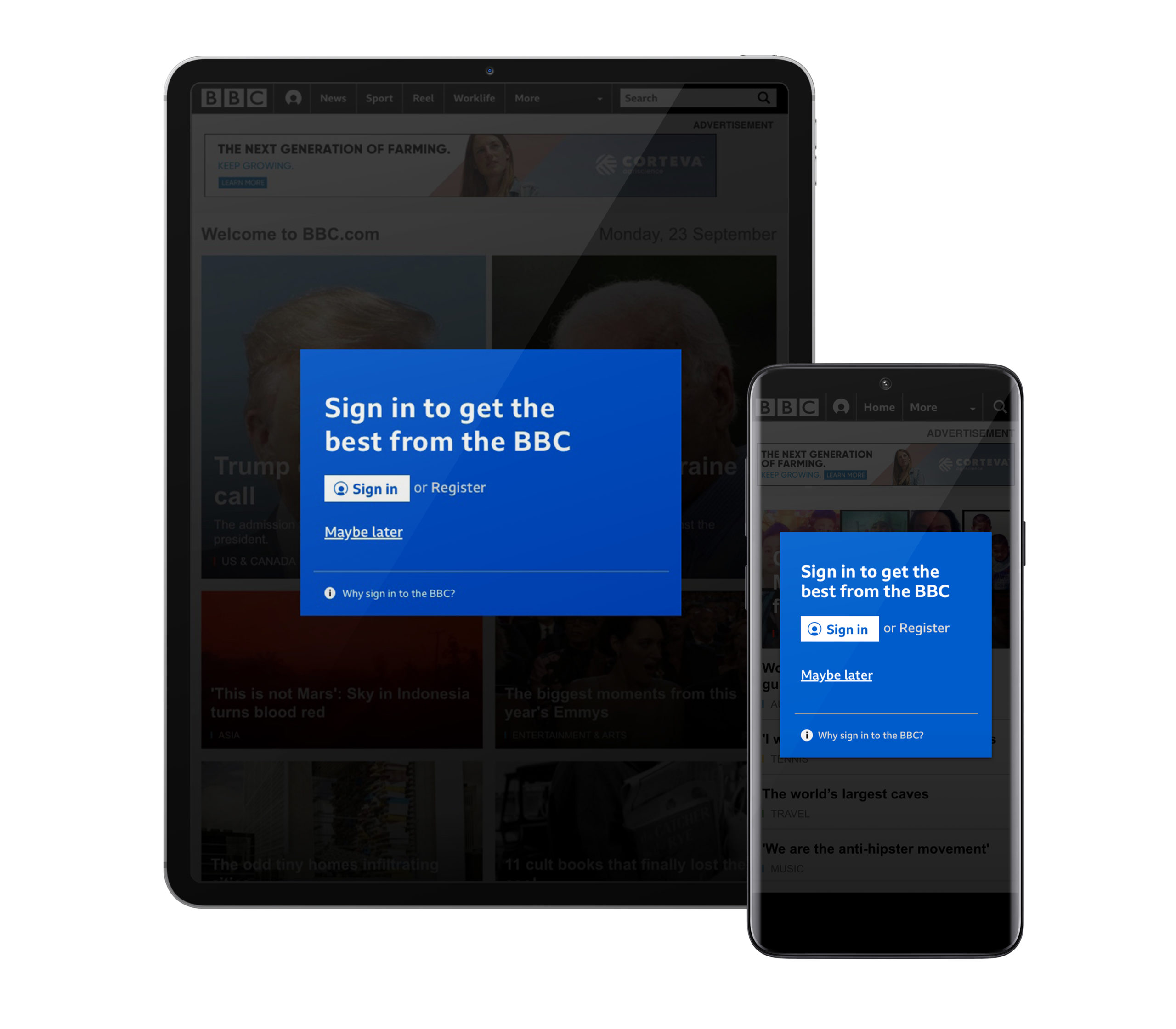 Control
Colour Block Design
Meeting with the BBC's public service the product and project management team found out about previous MVT tests that worked successfully for British audiences. There is a vast difference between British audiences and International audiences, for instance, Gary Lineker in 2020 was the BBC's top-earning celebrity, using a personality-driven sign-in prompt boosted BBC's Sports sign-in rate. However, Lineker has a relatively unknown presence in the Americas.
Treatment
Lifestyle Imagery Design
Worldwide David Attenborough is known amongst many international audiences, along with his association with the BBC. However, personality- led treatment with David Attenborough has become stagnant after 7 years and needed refreshing as it no longer served an uplift on users signing in or signing up.
Upon further exploration, lifestyle imagery had a tremendous boost in prompting users to sign-in or sign-up. The image of London's Tower Bridge with children playing in a nearby fountain worked successfully. Working with the Optimisation Manager and Senior Developer an A/B test was created. MVT testing of copy and removing the "X" as a method users escaping the overlay also tested.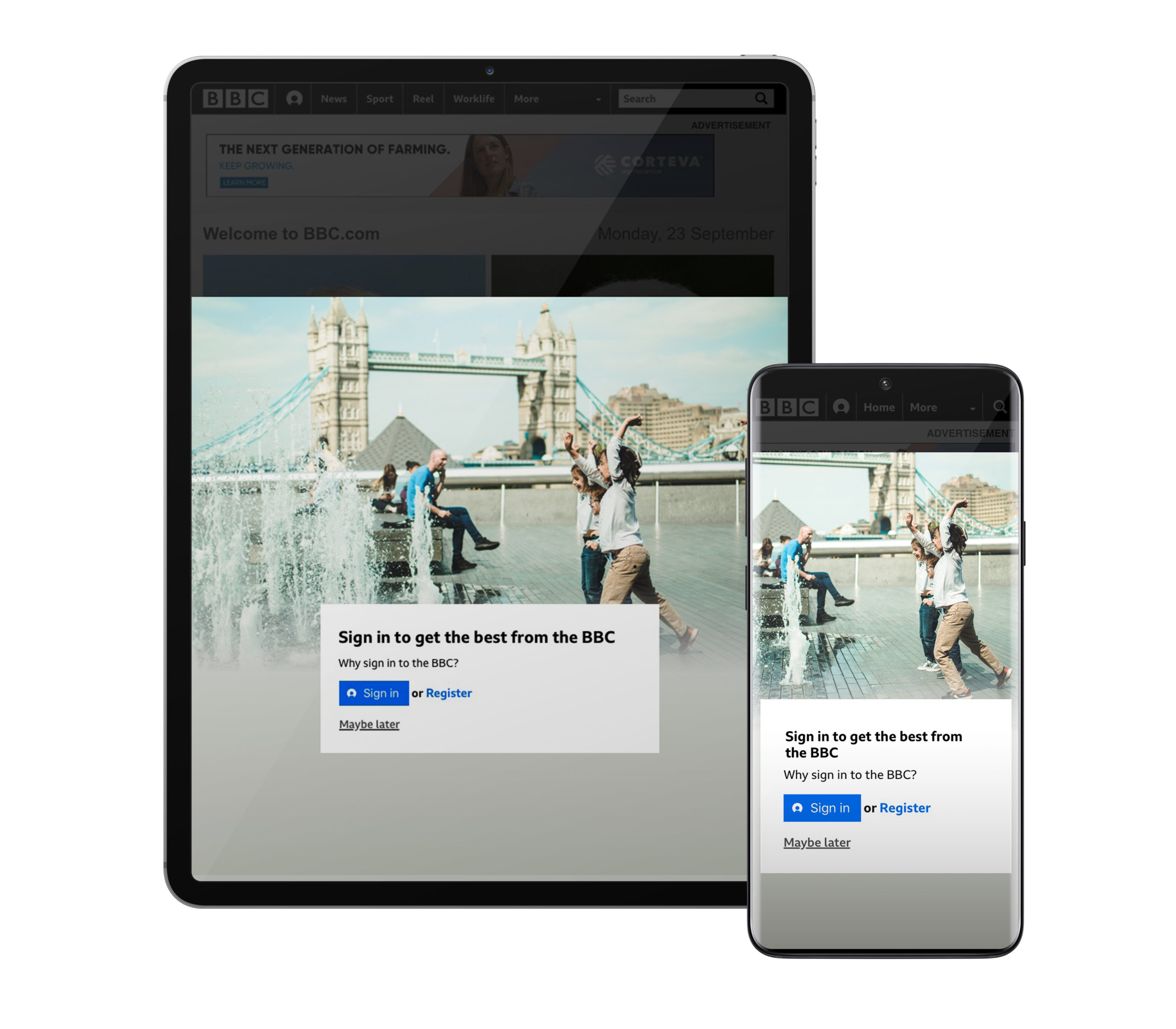 International Account Page
Why Sign in?
To boost users signing into BBC.com; I collaborated with Marketing and created a responsive web page communicating the strengths of signing into apps and websites internationally. The design went through various stages of stakeholder feedback to ensure the page covers all the best parts of the BBC.
Assets were used initially from the British public service account page. After both the copy and assets were updated, ensuring the correct voice and tone of the brand. I reworked the assets to ensure a colour contrast ratio of 3:1 was met to conform to AA compliance.
Typography also played a significant role in the eligibility of the BBC's Reith font on top of imagery in some cases on mobile screens. To ensure the eligibility of the text was not compromised; Reith Sans font was chosen in both a medium and bold weighting to always punch out above the background.